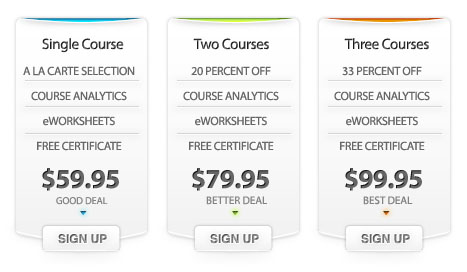 A one-time re-activation fee of $4.99 per course may apply if course is not completed during the allocated time-frame established for your eLearning course or bundle.
Web Analytic Dashboard Pricing
$9.99 per month / annual agreement saving of $60.00!
$14.99 month by month rate
$25.00 one-time set-up fee.* If you do not have web analytic currently on your website, we will install code on your website so you can start gathering important data about your visitors.
You will learn:

How many people are visiting your website
Where are they coming from
How they are finding you
What keywords are they using
What pages they visit
… to mention a few
This value data will help you to develop and refine your online marketing strategies and campaigns.
Analytic Membership has its' Benefits
Sign-up to be the first to be notified when subscription services become available!
Affiliate Pricing
To learn more about our affiliate program, please contact info@eMarketing4us.com
Stay in the Know
Let eM4us keep you in the know with industry news on the internet, marketing, branding, social media and small business topics.