WBJournal Article -Â Restaurants' Recipe For Success: Get Smarter
Everyone likes and knows how to eat. So it stands to reason that anyone can run a restaurant, right? Well, no. Of course not. But that doesn't stop people from trying. And that may account for the high number of restaurants that fail.
Unfortunately, things aren't getting any easier for restaurant owners, according to Don Bonci of Holden, who recently started DB Solutions Food Service Consultants after a career in the
restaurant business, which included a stint in management at the Piccadilly Pub restaurant chain. Restaurant owners, he said, can't rely on hope as a strategy, which may have worked in the past.
"There's such a razor thin margin in the restaurant business," he said. "If you're hoping and they (customers) don't come in, you may be out of business." Â  > Read More
Worcester's Women Leadership Forum
On Friday, June 7 2013, the Chamber of Commerce will host it's fourth annual Worcester Women's Leadership Conference!  The keynote speakers have been announced, and the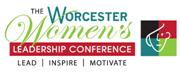 annual Worcester Women's Leadership Conference!  The keynote speakers have been announced, and the  Chamber is excited to have Jeanette Walls and Kristen van Ogtrop joining us for the day.  Deborah Buckley will be a speaker about how to create your professional brand using LinkedIn.
eMarketing4us Makes Top 25 Free Website Grader Tools
eMarketing4us™(eM4us) makes the grade, with its website performance grader being selected as one of UpCity's new "Top 25 Free Website Grader Tools."  This new list recommends several website grader devices that help to "make sure you're on the right track with your internet marketing efforts.
WPKZ 105.3 FM/AM


Interview April 1, 2013
Chamber Chat – Regional Restaurant Event
Sentinel & Enterprise

Seminar to offer tips on effective Internet marketing for restaurants
Empowering Women in Leadership Event


Nichols College – March 28, 2013
Build Your Professional Brand Using LinkedIn

WPKZ 105.3 FM/AM
In the News Interview -Â December 10, 2012Â 


Chamber Chat with Yasmin Loft
Assumption College


Women's Leadership Forum
Keynote Speaker – December 5, 2012
Building Your Professional Brand Using the Power of Social Media
TownVox News
In the News – March 29, 2012
Press Release:Â Â  Worcester Adult Education Program Collaborate to offer Internet Marketing Courses
Worcester Business Journal
In the News – March 27, 2012Â 

Press Release:Â Â  Online Partnerhsip to Aid Worcester Schools
Worcester Business Journal

In the News – March 2012
Article: Â 10 Things I Know About Building Your Business Online
Women in Leadership


Assumption College, Worcester, MA
March 27, 2012 7:00 PM ET
Upcoming Television Series: Main Street Marketing
eMarketing4us TV Show featuring real businesses using the Internet to produce real business results.
Journal of CPA Practitioner Google Alerts Article 2012
Issue:Â  Winter 2012
Fitchburg Access TVÂ  (FATV)
Special Appearance on "Barbara and You" Show
January 2012

North Central Chamber of Commerce Dec 2011 Internet Marketing
Issue:Â  December 2011 – February 2012
VolumeXXIX No.4
Journal of CPA Practitioner Bounce Rate Article 2011
Issue:Â  November and December 2011
Stay in the Know
Let eM4us keep you in the know with industry news on the internet, marketing, branding, social media and small business topics.